We've been working with a few players on the European Tour in 2021 gaining valuable insight into how our products are benefitting elite players. There's nothing like seeing things first hand so when I got an invite to spend a few days at the Mallorca Open the bags were packed and I headed for the airport.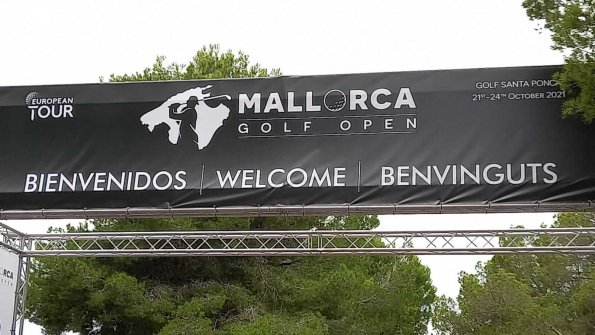 We arrived at Golf Club Santa Posa Tuesday lunch time, the course was already bustling with people, the putting and chipping greens busy with players from all over Europe.

We were there to work with Jacques Kruyswijk and I met him the first time as he came off the golf course. He'd travelled 19 hours from South Africa arriving on Monday, been in the gym 7am Tuesday and played a practice round 9.20am. He was heading for lunch in the players lounge and invited us along.

After lunch there was no talk of rest, we headed to the range where he hit wedges and then worked through the irons controlling trajectory for the windy conditions in the forecast. After the range we moved to the putting green, then the chipping green and finally some bunker shots.
As I decided to call it day, exhausted from all the watching, Jacques headed off to the gym for a couple of hours workout.
On the slow walk back to my hotel I thought about the difference there is between good players and tour players. It's not just the golf swing; it's the fitness, the work ethic, the sacrifice and the selfish determination to succeed.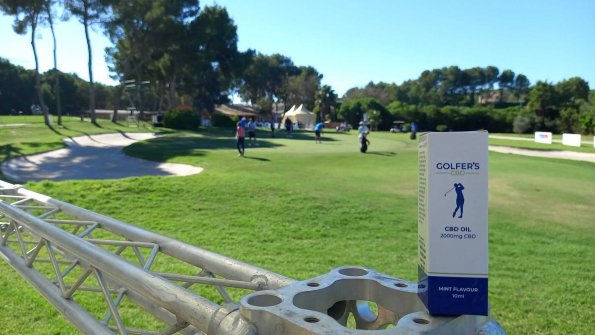 Round 1 and we were last off in the morning groups, with Carlos Pigem and Garrick Porteous. Walking 18 holes a few things struck me, that they hit very few poor shots, how many times they got up and down when required and how the scores could be so different.
The number of times they burnt the hole showed that there are millimetres between a 65 and a 70.
Jacques carded a 67 for 3 under.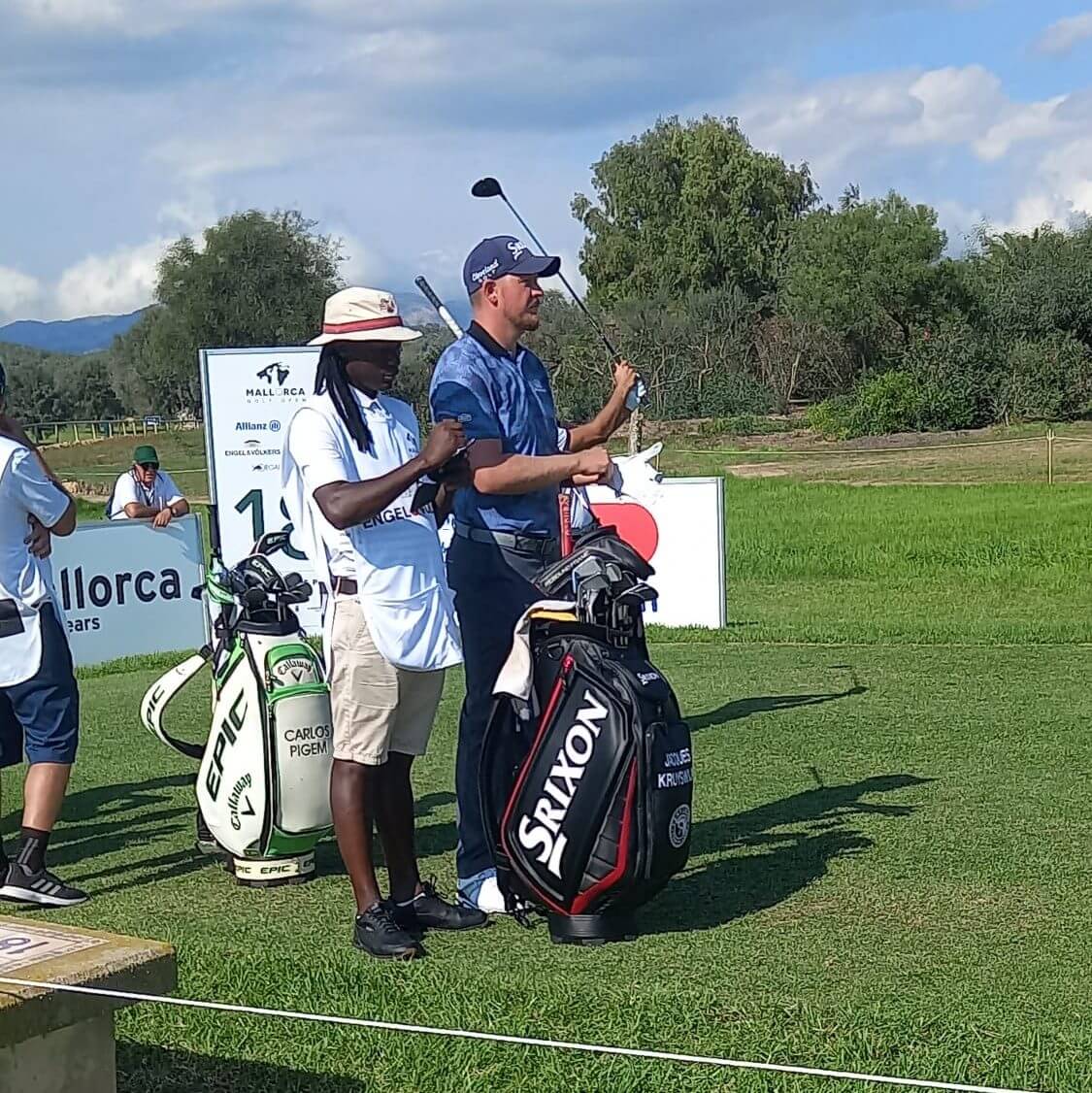 Day 2 was a different animal. The Autumn sunshine and cool breeze was replaced by grey conditions and strong gusty winds.

Jacques was 2 over early on and held a nervy 8 footer for par on the 6th hole. In the hands of an amateur this round would have already gone by the turn, but these guys are different. The first birdie came at the driveable 8th, he backed this up with a 25 foot birdie putt on 9, then birdied the 10th for 3 in a row.
Any round under par in these conditions was great golf and as darkness brought an end to play on the 16th green Jacques was 1 under for the day.
That's where the draw can be tough on some players. Returning early Saturday morning saw 2 bogies to finish off and a day of playing catch up instead of being right in the tournament.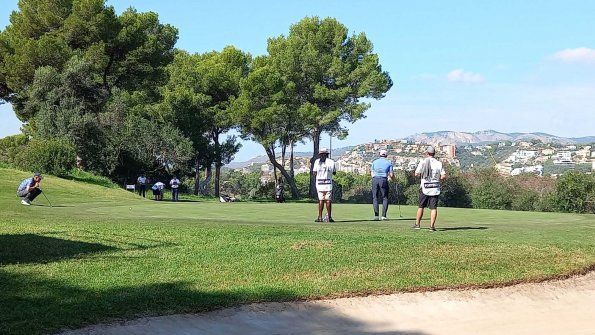 Elsewhere a fellow South Africa was flying high. Bryce Easton's caddie Alan had worked for Jacques at The Dunhill Links and approached us for some oil on Wednesday. Bryce had opened up with 63/67 to lead the tournament by 3 shots heading into the weekend. We were having a good week.

We were working with 7 players at the tournament altogether and another is Aron Zemmer from Italy. I met Aron on the chipping green day 1 where he was first reserve. Nobody in the field dropped out so that's all the travel expenses for him and his caddie and in the end no opportunity to play. The life of a pro golfer is a good one but there are tough weeks and disappointment at every turn.

The weekend saw a return to better conditions with Jeff Winther eventually taking the title of Mallorca Open champion at 15 under.

Bryce couldn't maintain his fast start but a solid weekend saw him finish top 7. Jacques shot 66 Sunday to finish in a tie for 16th and another of our players, Pedro Figuerido, also closed with a 66 to finish top 25.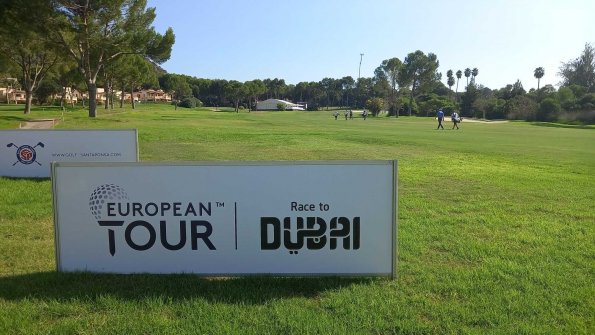 We learnt a lot from our week on tour about how top players prepare for and approach tournament rounds and how little there is between success and failure.
By optimizing sleep and recovery off the course and encouraging relaxation and focus on it we can make a difference. If that turns an average week and a good one we've done a useful job.
It's a privilege to work with these players and the challenge of being able to help them win next season is one we can't wait to take up.